Regina and Saskatoon Mortgages Made Easy!
Your Trusted Saskatchewan Mortgage Broker providing you with a lending experience that's simple, smart and easy for everyone.
Address
#102-502 Cope Way
Saskatoon, SK
S7T 0G3
What Saskatchewan Mortgage Services Can I Help You With?
More than just great Saskatoon and Saskatchewan mortgage lending rates and financing.
We help you keep more money in your pocket by taking advantage of the clout I have with multiple trusted mortgage lenders from all across Canada.
Easy Approvals
Speed matters. Which is why I can determine if your approved quickly.
Transparency for all
"what you see is what you get." No hidden fees, no hidden meanings.
Built on Trust
Mortgage products and services designed to put clients first. Always.
Saskatoon & Regina CHIP Reverse Mortgages Made Easy
If you're like many people in the Saskatoon, Regina, Warman, Martensville and surrounding areas of Saskatchewan, you've spent much of your life working hard and diligently making your mortgage payments. By choosing the CHIP Reverse Mortgage, you receive income in your lifetime while retaining full control of the place where you rest your head.
More About Reverse Mortgages
Accredited Mortgage Professional (AMP)
As a Trusted and Experienced Saskatoon Mortgage Broker, you can rest assured that I am fully trained on various items from public awareness, to ethics and fraud prevention to the inner workings of mortgages themselves. The AMP designation indicates I have achieved and have met the highest standards in the Mortgage Industry.
More About Lisa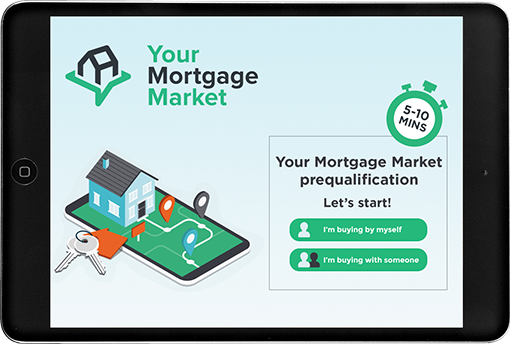 Calculate my maximum mortgage amount.
You're about to start our mortgage pre-qualification process to obtain your free credit score and maximum purchase price for your new property.
Click Here!
Happy Mortgage Client Testimonials
Excellent customer service, great product knowledge, easy to talk to-Lisa is a professional who enjoys her work and cares for her clients!

Trevor and Debbie

Lisa's kindness, professionalism and hard work made our purchase stress free. Thanks for everything and we cannot say how grateful we are as new residents to Saskatoon for all the help you have pro...

David and Mary

I have the opportunity to work with Lisa on a couple of occasions. She is professional and proficient in her job. I've appreciated her willingness to go above and beyond and explain all options av...

Bonnie C - Saskatoon

Lisa has a very strong, clear knowledge in her field. I've worked with several others in the past, and Lisa has trumped them all. She has answered all my questions, made me feel very comfortable an...

Fraser Hiebert

We really enjoyed working with Lisa. Her excellent service and pleasant personality had led us to refer friends and family to her and they have all been very satisfied with their transactions

Brian and Jennifer